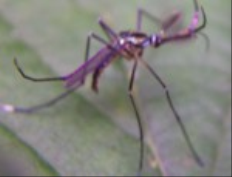 Creepy crawly critters, flying and buzzing nuisances, and skittering and scampering pests—summertime has arrived in Stark County, Ohio, and so have all of the above. The mild winter we experienced in the Canal Fulton, Ohio and Massillon, Ohio area was pleasant while it lasted, but the extra pests are an unfortunate side effect. No matter what type of insect or rodent is trying to make itself at home in or around your home, Bond Exterminating can help! Locally-owned and operated for over 26 years, these exterminators are pest removal and control experts. They also have some advice, tips, and tricks that may save you time, money, and peace of mind!
Nancy, owner of Bond Exterminating, recommends taking a little tour of the outside of your home or business. The first thing to look for is any place where pipes, cable and phone lines, or anything else run into the structure. The caulking around these areas expands and contracts with the heat and cold, and can degrade over time. If you find that any of these spots are not completely sealed, fill in any gaps—no matter how small—immediately. Not only can hornets make a home in those little spaces, but mice can get in through a hole that is only the size of a dime, and rats only need a quarter-sized hole! Another important feature of your home or business to inspect is your screens. Again, it only takes the smallest of holes to allow flies, lady bugs, and all manner of other insects inside. If they have already made their way inside, make the call to Bond Exterminating right away for fast, friendly, and thorough pest removal.
Mosquitos are never welcome, but never seem to completely go away, either. We've been told for years to avoid having any areas of standing water around the house, but what if it can't be helped? You've done everything you're supposed to: you removed debris, you keep the garbage can lid on nice and tight, but…you can't exactly drain the pond on your property or eliminate the beautiful water feature in your garden. For mosquito control in areas like this, Bond Exterminating suggests mosquito dunks. They are among the most environmentally-friendly pest control products on the market and extremely safe to use. They will not harm fish, local wildlife, pets, or people—they target only the mosquito larvae. However, if you have an out of control mosquito problem, like an overabundance of fully matured mosquitos, Bond Exterminating can help. As one of the few local exterminators who perform both commercial and residential mosquito fogging, they can help you to get the population under control, and advise you on measures you can take to maintain it.
Other things to consider are your flowering bushes and shrubs, as well as unseen nests. If you have beautiful hydrangeas, rhododendrons, bushes, and other shrubs planted near your home, be sure to keep them neatly trimmed. If they become overgrown, especially near the home, they become the perfect haven for a multitude of insects. Also, if you see wasps or other stinging insects around the eaves or other areas of your home, but do NOT see a nest, Bond Exterminating advises against using any kind of freezing spray. If you cannot see the nest, the spray will only serve to infuriate the insects and drive them further into the structure. Instead, they suggest trying one of the powders that are available to consumers or to contact a professional. Bond Exterminating, perhaps!
If you are not certain about your pest removal and control needs, Bond Exterminating is happy to visit your Canal Fulton, Ohio or Massillon, Ohio home or business to provide a free estimate. If you live in Stark County, Ohio, call your local expert exterminators at 330.497.7727. If you're outside of the Stark area, you're not out of luck as Bond Exterminating works all over Northeast Ohio, and can be reached toll free at 800.733.4007!