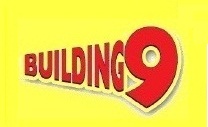 Your family will be in and out of your kitchen, helping with preparing food, gathering to spend time together, and catching up. As the holidays begin, you may find yourself tackling all of the home improvement projects that you kept putting off throughout the year, starting with your kitchen. The kitchen has a way of making people feel the need to gather and commune and before any of that happens, there may be a few things within your kitchen that you want to repair. Building 9 has everything you could possibly need to repair your Barberton, Ohio or Norton, Ohio home. Building 9 has the most affordable kitchen cabinets in Summit County, Ohio. With their free kitchen design and sale on kitchen cabinets, you can find anything you need at Building 9.
If you have an idea of what you would like your kitchen to look like but you aren't positive where to start, Building 9 can help you find a plan. If you bring in your kitchen dimensions, the talented staff at Building 9 can sit down with you and find a design that works with your ideas and budget. With a free kitchen design and a free kitchen cabinet quote you can start to build the kitchen of your dreams for your Norton or Barberton home with Building 9.
Building 9 has the most affordable kitchen cabinets in Summit County; however, on top of their already unbeatable prices, Building 9 is currently having a huge sale! With their sale on kitchen cabinets, you can get seventy percent off of their already discounted cabinets. You can experience Schrock Cabinetry or Contractor's Choice cabinets at an unbeatable price. Contractor's Choice offers a quality cabinet at an economical price. And Building 9 stocks two popular styles: Hammond Oak in a rich, wheat finish, and the Newberry Birch, a warm Saddle Brown tone. Schrock Cabinetry offers a sleeker, polished finish to your kitchen. With self-closing doors, full extension drawers, and a lifetime warranty, Schrock keeps your kitchen looking elegant. When you buy twelve or more kitchen cabinets you can get a free kitchen sink base!
With Building 9's unbeatable prices and deals, you can repair your entire kitchen before the holidays while still having plenty left over in your holiday budget. Building 9 offers the most affordable kitchen cabinets in Summit County, Ohio and with their sale on kitchen cabinets, you can redo your home today. Building 9 can offer a free kitchen design and quote for your Norton, Ohio or Barberton, Ohio home to help you get started on your home improvement project. If you want to see more about the sale Building 9 is having or find out more on their cabinet options, view their website, www.building9.biz or give them a call at 330.830.8389.