If you happen to live in the Akron, Ohio area, you have a number of great restaurants available for your dining pleasure. But if you work in the city… Well, it can be tough to decide where to go during your lunch break. With so many options to choose from and a limited amount of time to eat, you may get frustrated and simply go through the nearest fast food drive-thru. Rather than settling for soggy hamburgers and lukewarm French fries, why not visit a local establishment with delicious deli-style food, including homemade pasta salad and sandwiches with freshly baked bread? DeVitis Italian Deli & Market has been a favorite among Tallmadge, Ohio and Cuyahoga Falls, Ohio residents for years. And for good reason! Their Italian food specialties are made using family recipes and fresh ingredients. And one great benefit to visiting DeVitis? They have daily lunch specials to turn your ordinary lunch break into an out of this world experience!
People who live and work in Akron consider DeVitis Italian Deli & Market a time honored classic. This local grocery store and deli has been serving the area for over 50 years, providing residents with all kinds of Italian food specialties and other mouthwatering treats. And if you haven't had the chance to visit this local hot spot for their daily lunch specials, you're really missing out!
DeVitis Italian Deli & Market has an extensive menu consisting of favorites like Italian sausage, meatballs, lasagna, rigatoni, Eggplant Parmegiano and more. Tallmadge and Cuyahoga Falls locals frequently comment on DeVitis' traditional Italian delicacies, as well as the mouthwatering lunch specials they offer every day. DeVitis lets people know what deli-style foods they are featuring each day on their Facebook page, so you can check out their selection before you leave the office!
Sub sandwiches made with freshly baked bread. Hot wedding soup. Homemade pasta salad. Sausage and peppers. Family recipe stew. Gnocchi with cheese sauce. These appetizing dishes are just some of the items that DeVitis Italian Deli & Market offers as daily lunch specials. Forget about a mediocre burger and fries, DeVitis can make your work lunch break a feast to remember with meals created with fresh, high-quality ingredients.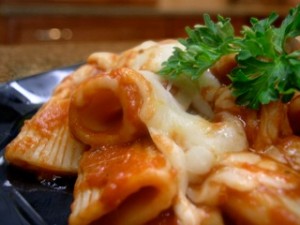 Sound tasty? Then take a quick stop at DeVitis Italian Deli & Market for their delicious daily lunch special during your lunch break! Just visit their Facebook page or give them a call at 330.535.2626 to find out what dish they're serving up today. A pizza or meatball sub on freshly baked bread? Homemade pasta salad with veggies straight from the garden? You won't know until you ask, so be sure to contact DeVitis Italian Deli & Market for their featured items. If Tallmadge, Ohio and Cuyahoga Falls, Ohio residents rave about DeVitis' deli-style foods and Italian food specialties, it's safe to say that DeVitis is worth a visit. So, head over as soon as you get a chance. But be forewarned—once you go to DeVitis, chances are that it will become a weekly trip…
DeVitis Italian Deli & Market
560 E Tallmadge Ave
Akron, Ohio
330.535.2626
www.devitis.com