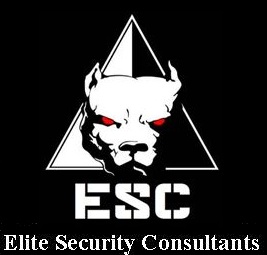 It's three o'clock in the morning. Having been awoken from a dead sleep by a loud crash, you jump out of bed, throw on a robe, and sprint down the stairs of your Summit County, Ohio home. But alas, whatever or whoever was making the noise outside has long since passed. A scenario like this one can be extremely frustrating! Especially if you're pulled out of your rest by some sort of disturbance near your building. But you can avoid similar incidents in the future by having surveillance equipment installation in your Akron, Ohio or Stow, Ohio structure! Elite Security Consultants can provide high-tech audio and visual recording products for any legal purpose you may have. With help from this professional security service company, you can tape the areas around your home or business in order to stop criminal activity!
Feeling safe within the home or business is a major concern for people throughout the Akron and Stow areas. Just the thought of someone breaking in or vandalizing your property is enough to make you feel vulnerable. And that's something that Elite Security Consultants finds completely unacceptable! Regardless of whether you're in your own neighborhood or your company's downtown location, you should be aware of the goings-on around you. That's why the professional security service company of ESC offers surveillance equipment installation for various applications.
With help from one of the area's most well-known electronic security companies, Elite Security Consultants supplies high-tech audio and visual recording products for its customers' needs. Whether you want 24-hour taping of your facility's interior, or you just want a more successful form of neighborhood watch, ESC can help. Plus, by employing an armed officer or mobile patrol vehicle to watch over your establishment, ESC will provide a complete security package to give you peace of mind. You can receive cameras, a HD-DVR recorder surveillance system, free installation, and a one year full service/repair agreement for less than you probably think! This sophisticated set-up will give you the peace of mind you've been searching for!
If you're in need of high-tech audio and visual recording products to ensure the safety of your home or business, then what you really need is help from Elite Security Consultants. This professional security service team has assisted clients from all over the Summit County, Ohio area, and they can do so for you too! Simply call Elite Security at 855.372.6446 to speak to one of their staff members about the surveillance equipment installation in your Akron, Ohio or Stow, Ohio building. To find out more about the experienced officers of ESC and what other services they can provide, visit www.ESCOhio.com.