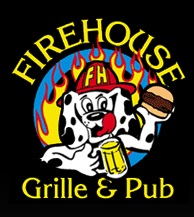 Having a family meal is a wonderful way for your family to get together and catch up on that week's events. But after a long week of working, taking the kids from this practice or picking them up from their friend's house in Wooster, Ohio, the last thing you want to do is spend hours slaving over a hot stove and then having to deal with the cleanup. Fortunately for you, Firehouse Grille & Pub in Creston, Ohio serves as Wayne County, Ohio's ultimate family-friendly restaurant with their extensive full menu and daily specials to make it both affordable and convenient for your family meal.
When it comes to trying to find an affordable family meal in Creston, look no further than Firehouse Grille & Pub to provide the fun, friendly environment and quality food that you are looking for. This family-friendly restaurant has an extensive full menu filled with delectable appetizers, healthy salads and sandwiches, burgers, steaks, ribs and other lunch and dinner options. For your younger children, they offer a special children's menu filled with standard kid-friendly food that will have them excited for their meal. You can make your family dinner more affordable by using their monthly coupon that can be found here on iShopStark which is $5 off a purchase of $25 of more. Talk about some fantastic savings!
There's no reason your family can't enjoy delicious food at an affordable price in the Wooster area. With Firehouse Grille & Pub's daily specials, you can some of their best dishes at a discounted price in all of Wayne County. You can chase away the Manic Monday blues with one of their 8 oz. prime sirloins for just $7.99. Stop in on Tuesday to enjoy their mouthwatering spicy wings for just 49¢ a wing. Make Wednesday night a date nigh and enjoy their half price cocktails and beer special or enjoy you can move it to Thursday night and enjoy half price appetizers. Celebrate the weekend with their Friday special of the all you can eat beer battered fish for $8.99 or their Saturday special of prime rib for $11.99.
Firehouse Grille & Pub is a family-friendly restaurant chain that stands as a pillar in the Northeast Ohio communities that surround their ten locations. With an extensive full menu of quality food that is decently priced, there's no reason you can't get out of your Wooster, Ohio home and enjoy an affordable family meal in Wayne County, Ohio. With amazing daily specials and the chance to take advantage of even more great savings with their monthly coupon, eating out will never again empty your wallet. For more information about their specials contact their Creston, Ohio location at 330.435.3287 or visit their new website http://www.thefirehousegrilleandpub.com/ and check out their other locations!
Firehouse Grille & Pub
238 South Main Street
Creston, Ohio 44217