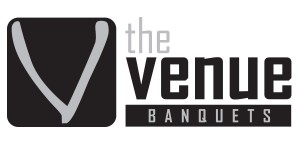 If you are the kind of person that loves hosting holiday parties in your Stow, Ohio or Fairlawn, Ohio home, but not necessarily all the work that goes into it, then The Venue Banquets in Tallmadge, Ohio has a solution for you! The Venue Banquets can put together an event to remember within their own banquet facility and all you have to do is show up! That's right, no more cleaning the house for hours, slaving over a hot stove and preparing all the food, only to turn around and clean the house again after the party is over—plus wash up all the dishes… The Venue Banquets does it all for you! The Venue Banquets can even host a New Years Eve party for all your family and friends!
Speaking of New Years Eve party, a new year means new opportunities for family get-togethers! Why not make a resolution to let The Venue Banquets host all your special occasions and holiday parties? There are many occasions for which you can let The Venue Banquets host a party, and here are just a few ideas…
Maybe the holidays brought an unexpected ring on your finger. Congratulations! Let the wedding planning begin! The Venue Banquets has an on-site wedding coordinator ready and waiting to assist you with every aspect of your wedding!
Are you about to welcome a new addition to your Fairlawn or Stow home? The Venue's banquet facility has room to host a baby shower for you and your bundle of joy to be! The tradition can carry on as you plan to celebrate the first year in a big way with a first birthday party at The Venue.
Life is all about celebrating the little things, and at The Venue in Tallmadge, they can take the little things and create a big celebration! An anniversary party at The Venue is a great opportunity to share your love with family and friends. And since The Venue does such a great job of getting family and friends together, it might not be a bad idea to start thinking about your family reunion or your high school reunion!
Of course, this time of year makes you think of holiday parties, and it's probably not a bad idea to start booking now for next year! With enough room to seat up to 350 people, The Venue's banquet facility is the number one choice for people in Stow, Ohio and Fairlawn, Ohio looking for a venue that can host large gatherings. Plus, the word has gotten out quickly that The Venue has an extensive menu of unique and delicious foods. When have you ever had such gourmet selections like Penne al la Vodka or Salmon Oscar at a New Years Eve party? Chances are that the food was just average at your last catered event. And, if you're in charge of planning an event, you want your guests, family, and friends to experience the WOW factor! So, for 2013, make a resolution to let The Venue Banquets be your one and only stop for celebrating all that life has to offer! Call The Venue Banquets at 330.633.7111 or visit them at 10 Tallmadge Circle in Tallmadge, Ohio. And be sure to keep an eye out for their new website coming in the New Year!