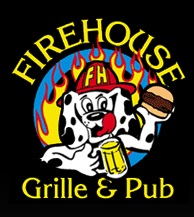 Even if you're currently trying to save money, there's no reason why you can't enjoy a good meal with your friends or family. And that's why Firehouse Grille & Pub offers such inexpensive meals to Stow, Ohio and Hudson, Ohio locals! This Cuyahoga Falls, Ohio establishment wants customers to be able to get the delicious food they want at a price they can afford. So, they've used their iShopSummit.com page to post a money-saving coupon for you to use for lunch or dinner. If you're been looking for deals from local restaurants, then look no further than Firehouse Grille & Pub!
For a place that has such affordable menu options, Firehouse Grille & Pub certainly has a lot to offer! When you visit this Cuyahoga Falls location, you will be treated to a laidback atmosphere with fine food and a large selection of beverages to choose from. People from all over the Stow and Hudson areas frequent this establishment and there's no question as to why they do it. Firehouse Grille & Pub provides a clean, friendly, casual environment in which patrons can sit down for an inexpensive meal. But not only can you get deals from this local restaurant by taking advantage of their daily specials—you can get extra bargains by going to their iShopSummit.com page!
Firehouse Grille & Pub wants all of their customers to know that even if they are trying to cut back on their spending, they don't have to settle for fast food when they don't want to cook. And since Firehouse doesn't think that anyone should have to sacrifice quality food if they're on a budget, they've posted a money-saving coupon on their iShopSummit page. Right now you can get $5 off a purchase of $25 or more when you print this coupon from iShopSummit.com. Simply go to the website, search for "Firehouse Grille & Pub," click on the "Print Savings" button, and follow the directions. In just a few seconds you will have your savings in hand!
So, if you happen to be on a budget, don't feel as if you can't still go out to enjoy a meal with friends or family. Simply visit iShopSummit.com to get a money-saving coupon from Firehouse Grille & Pub. Once that's done, you can take a quick trip from your Stow, Ohio or Hudson, Ohio home to Firehouse Grille & Pub in Cuyahoga Falls, Ohio for an inexpensive meal. And be on the lookout for other great deals from this local restaurant!
Firehouse Grille & Pub
2097 Front Street
Cuyahoga Falls, OH 44221
330.940.2000